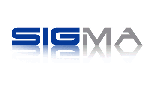 Meeting the Demand for Professional Management Reports Generation
Sigma Report is a comprehensive Web-Based tool for reporting, data access, and information delivery across enterprise that allows you to respond quickly to any data presentation requirement. Using intuitive interfaces with powerful designer, end users can easily build powerful reports without any programming skills. It can also be integrated seamlessly with any data source and Web Server.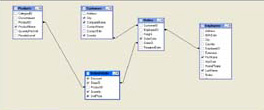 Graphical SQL Builder
A wizard driven SQL building tool is included at Sigma Report where data query can be defined through user-friendly drag-and-drop interface. Syntax generation engine is catered to take care of syntax difference between Microsoft SQL, Oracle, DB2 and a generic ansi based Relational Data Base Server.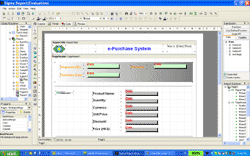 User-friendly Report Designer
A report designer is designed with useability as its first consideration. Reports are aggregrated by its funtional area where object-based components can be used at individual functional area to achieve specific requirement.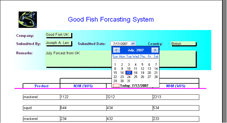 Deliver Professional-looking Reports
Sigma report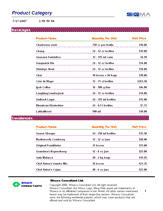 is designed for both Corporations with demand on professional data presentation, as well as software vendor who would like to enhance Product quality. We cater for requirement of ad-hoc reporting where simple listing reports will be sufficient to present on-the-spot business data by our intutitive designer without much need for programming. At the same time the tool is also designed for professionals with quality in mind. Sigma report provides objects to create popular reports like Cross-tab, Dynamic Query, Submit report and more.
Sigma report's architecture provides interfaces to integrate with corporate portal and web applications through its APIs, making significant project development time saving with professional looking reports interface.
[fruitful_ibox_row]
[fruitful_ibox column="ffs-two-one" title="Report Type"]Sub-Reports
Cross-tab Reports
Dynamic Query
Chart Reports (2 Dimension & 3 Dimension charts of Linear Chart, Bar Chart, Pie Chart and more)
Grouping
Filtering
Highlight
Cheque
Invoices
Submit Report
More….[/fruitful_ibox]
[fruitful_ibox column="ffs-two-one" title="Export Type" last="true"]PDF
HTML
MS Excel
MS Word
JPG
CSV
TIFF
BMP
RTF
TXT[/fruitful_ibox][/fruitful_ibox_row]