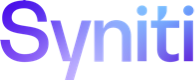 Replicating your iSeries data to other database servers to increase scalability
Replicating your iSeries Data to other database servers near-real time helps to release the legacy box loading at serving data-crunching applications, like Business Intelligent Tools, DataWarehouse solution or even reporting tools. Yet extending its reliability to serve mission-critical application for the corporation.
---

    Want better AS/400 (iSeries) interactive CPW (Commercial Processing Workload) performance?
Is your interactive CPW workload constrained to less than what the machine is capable of managing?

Are your online users complaining of slow response times?

Do you need a little more interactive CPW to manage those "PEAK" times/periods?

Why upgrade for more interactive power and pay IBM's "stealth tax" for interactive usage when you can buy MAX400 for much less?

MAXAVA HA
Maxava offers High Availability and Disaster Recovery software products that utilize the full native functionality of the IBM i operating system. Maxava HA Suite provides real-time replication with unlimited concurrent apply processes and constant data checking to ensure your data is consistent across both you primary and backup servers. Maxava products come packaged with an easy to use Graphic User Interface (GUI), traditional Text User Interface and MaxView – our unique mobile monitoring system.