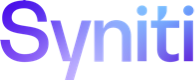 Replicating your iSeries data to other Database Servers to increase scalability
Replicating your data between heterogeneous database servers in near-real time to gain multiple operation advantages:
off-load source database server's overhead with demand from data-hungry applications, like Business Intelligent Tools, Data Warehousing solution or even reporting tools.
bring the data close to the people who need it geographically.
with a synchronized view of business data on staging database server, data analysis can be more real-time to match today's fast-changing business environment.
---

MAXAVA HA
Maxava offers High Availability and Disaster Recovery software products that utilize the full native functionality of the IBM i operating system. Maxava HA Suite provides real-time replication with unlimited concurrent apply processes and constant data checking to ensure your data is consistent across both you primary and backup servers. Maxava products come packaged with an easy to use Graphic User Interface (GUI), traditional Text User Interface and MaxView – our unique mobile monitoring system.